Frequently Asked Questions
This page contains answers to common questions handled by our support staff, along with some tips and tricks that we have found useful and presented here as questions.

Note: In these answers we will follow a few shorthand conventions for describing user-interface procedures. Key combinations will be presented like this: Ctrl+Alt+Delete, which means that you should press and hold down the Control key, the Alt key, and the Delete key at the same time. Menu selections will be presented like this: File->Open, which means that you should open the File menu, and then make the Open selection.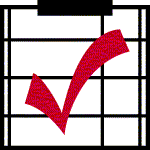 Tip: To save time, you may try using the Search facility to find any word or phrase on this website.
The FAQ's are divided into categories:

What disks do I require to install BalaBoss Client Navigator?

What is a Workgroup?
How do I join the BalaBoss.mdw workgroup?
How do I reference the BalaBoss.mdw workgroup in the command line?
When and how should I backup my data?
What factors might affect speed and performance?

How do I change the Firm Name in BalaBoss Client Navigator
Why am I still connected to the Demonstration database?
Why do my clients not appear in my Client Selection List?

At which stage of the setup process should Staff Status Assignment be performed?
What is the difference between Staff and Users?
We prefer not to use the terms "Partner, Manager, Supervisor".
Can I define the titles of key positions used by our firm?
How do I record the status within the firm of various staff members? When should this setup procedure be performed?
What are primary and secondary Launch Pad Buttons?
How are Launch Pad buttons setup?
What are Class Names? How do I determine the Class Name of an external application?

What is Drill Down?
How do I implement Drill Down?

What are Keystrokes?
How do I implement Keystrokes

What is AutoSync?
How do I implement AutoSync?
User Setup,
Security Classification and
Workstation Application Startup Profile
FAQ's
How do I setup a new user?
What is Security Classification and how do I assign a Security Classification to each user?
What is a Workstation Application Startup Profile?
How do I setup an Application Startup Profile for each Workstation in our firm?
How do I Grant, Change or Revoke Logon Permission to users?
What is the current User Limit assigned to my firm and how do I modify the User Limit ?

What does Client Data File Path by Key Person mean?
How do I define the location of Client Data Files by Key Person?
Is there an easy way to copy the setup of one person to another?

How do I delete a Time or Expense Entry?
Do I have to perform a Month End and Year End closing in BalaBoss Client Navigator?
How do I edit a pending invoice?
How do I enter non-billable administrative time such Computer training, Vacation, Professional Development, etc.?
How do I reverse a WIP invoice that I release accidentally?
I am going on vacation for the next two weeks. How do I enter my vacation time prior to my vacation?
Import Activity - What is it and how do I use it?
Posting to WIP - Interim or Final, what is the difference?
I have received a payment from a client for an outstanding invoice. The payment includes interest. How do I allocate the interest?
I have posted time to WIP and I am no longer able to enter time for a prior period. Can I enter time for a previous period once Time and Expenses have been Posted to WIP?
What are the types of invoices that BalaBoss Client Navigator provides and when should I use them?

What are Utility Functions?
How do I access Utility Functions?

Auto Correct
Clear Personal Tax Process Status
Client Quick Setup
Firm Setup
Flag Maintenance
Local User Preferences
Logged-In Users
Purge Activity Records
Shared Data Source Selection
Suggestion Box

How do I produce a client list in BalaBoss Client Navigator?
How do I generate Bank Confirmations for a client?